An Important Question for all CMO's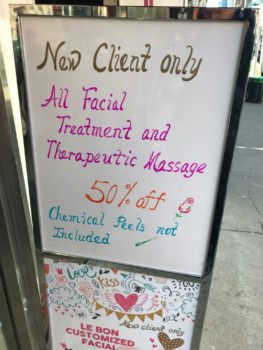 Who is more important to you? Your current customers OR your prospective customers?
A second question for you…
Who is more important to you? Your current customers OR your prospective customers … as measured by the percentage of dollars you have assigned to current customer communications and initiatives (advisory boards, round tables, workshops, etc.)?
I continue to be astounded by the number of companies that allot 80, 90 or even 100% of their Marketing budget to new customer acquisition, while missing out on the opportunity to retain and grow existing customers… especially when you factor in the power of referrals, advocates, and market reputation. How many firms invest more on NPS research (a less than ideal measure given that 38-44% of all customers that express a willingness to recommend never actually do in our studies) than they do on Marketing to existing customers? The numbers just don't add up.
Everyone knows it costs infinitely more to acquire/onboard a new customer than to service and nurture an existing one. That's NOT new news. So why do companies continue to spend more on acquisition than retention? What use is a new customer walking through the front door, if an existing customer walks out the back door?
Wireless companies, cable providers and to a lesser degree, credit card companies continue to offer new customers better deals than existing customers… but what message does that send to your existing customers? Try calling in to cancel a credit card, cable service or wireless phone plan, and companies will throw offers at you like crazy to stay. That's crazy. Why not invest a lesser amount per customer on retention in the first place. It's akin to offering an employee that is quitting for financial reasons more money to stay. If they are worth that much money in the first place, why should they have to quit in order to get paid what they rightly deserve?
I noticed the sign above in NY a couple of weeks ago. While we can talk about the design another time, the message that this salon is delivering to existing customers borders on insulting. It actually references twice that the offer is only available to new customers. So are existing customers paying twice what they should be to subsidize the offer? Or should existing customers go seek another salon where they will be the "new" customer and get a better price?
My fundamental belief is that you should be delivering value to every customer, but if you are ultimately going to prioritize time, energy and budget – then focus it on current customers every day.
Are you saying that you care about customer retention? Or are you showing that you care about customer retention, based on Marketing investment?
I'd really welcome hearing from CMO's, VP's, and Directors on this subject, to hear how you balance the funding of acquisition and retention efforts.
—David Sly,  President
https://idebamarketing.com/wp-content/uploads/2018/04/DS-Blog-pic-e1522773643801.jpg
2016
1512
Jenna Whelan
https://idebamarketing.com/wp-content/uploads/2022/10/Ideba-logo-new-130x53-1.png
Jenna Whelan
2018-04-03 09:48:34
2018-04-03 09:48:34
An Important Question for all CMO's