Evolving with the Times, and Breaking the Status Quo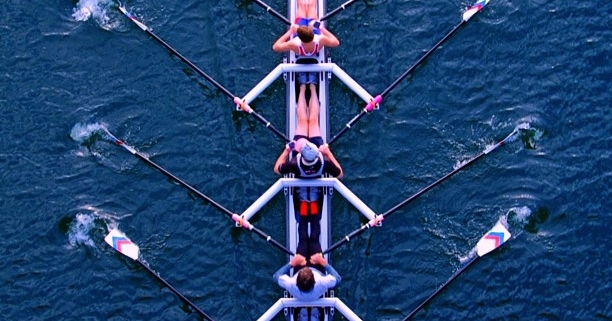 It's hard to believe the year is half way over, but here we are. The first half of 2021 has been a whirlwind to say the least. Thankfully we have managed to stay busy, bringing in new clients and evolving with existing ones. I attribute that to the hard work and dedication of our president, David Sly. David spent prior years very involved in the work itself, which prevented him from being able to spend as much time in "new business land". The shift in 2021 to having David focus on the business while the rest of us focus on the work has been extremely successful. So successful that we've been able to expand our team to include a new full time resource and two part time resources [see David's last blog that talks more about that].
Quarterly business reviews have been extremely valuable to Ideba as a company, in addition to us as a team. Not only does it give us the opportunity to connect and collaborate face to face (pre-COVID), but it also challenges us to come up with new ideas and suggestions on how to move the business forward. We aren't stuck in our ways, and always welcome ideas of new ways to evolve. In the past, we have come up with new business offerings (white glove service training, involvement in product advisory sessions, primary web research), new non-profit organizations to contribute to, other ideas on ways to give back, ways to be more efficient and so much more. We say we reinvent ourselves as a company every 2-3 years, and I believe we make slight changes that contribute to that each time we get together at a QBR.
Unfortunately, our last in person QBR was right before the pandemic in February of 2020. One thing I'm most looking forward to in the last 6-months of this year is getting the team back together again in person. I'm looking forward to hearing from the team their high lights and low lights of 2021 so far, and ideas on how we can continue to evolve as we quickly approach 2022. And I'm honored that I have the pleasure of hosting the team for this next QBR in Florida. We will be sure to share some of our takeaways on LinkedIn, so make sure you follow us and stay tuned.
-Jenna Whelan, VP of Consulting and Research
https://idebamarketing.com/wp-content/uploads/2021/06/synchronicity-of-purpose_t20_XYe1yb.jpg
612
612
Jenna Whelan
https://idebamarketing.com/wp-content/uploads/2022/10/Ideba-logo-new-130x53-1.png
Jenna Whelan
2021-06-28 13:17:37
2021-06-28 13:17:39
Evolving with the Times, and Breaking the Status Quo