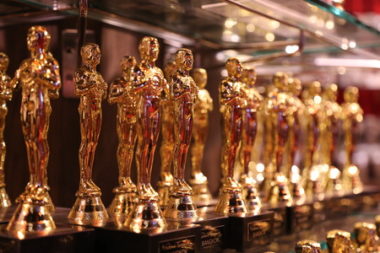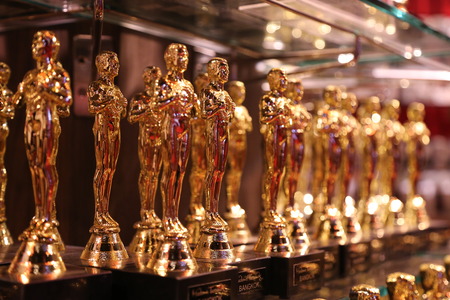 This has been an exceptional season in Academy Award nominated film marketing.  My history in marketing feature films goes back to late 90's and I still pay very close attention. I've also personally always been a film buff as well so my livelihood and interests make me continuously observe which films are being promoted and by how much.  Given this level of attention, I can truly say we're seeing expenditures on Oscar nominated film promotion this season at a much higher level than we've likely ever seen.
As of this post, six of the films nominated for best picture are still getting heavy promotional pushes: Phantom Thread, Three Billboards Outside Ebbing, Missouri, The Shape of Water, Darkest Hour, The Post, and Lady Bird.  Two other nominees have been in and out of cinemas for months already like Dunkirk and Get Out. For whatever reason, Call Me by Your Name, which is still currently in cinemas, is not getting the urgent push of the first six mentioned.
This level of promotion so many weeks after film release dates is what I find truly astounding.  Each of the six films had to be released at select locations by the end of 2017 to be eligible.  So, it's now two months after each film's limited release and many weeks past most of their broad releases, yet we're still seeing a staggering amount of TV commercials for these films.
The reasons for this phenomenon could be many.  One factor may be the high number of truly inventive, quality films this year that are getting heavy word-of-mouth buzz.  This would give the studios a rare opportunity to hit higher ticket sales numbers than they could normally achieve this time of year. Another factor could be the Olympics changing television viewing demographics. Or, even more likely, the studios are feeling quite proud of their films and, consequently, are fighting for Oscar acclaim with their pocketbooks.
Whatever the reason, I'm happy to see the trailers run.  I've seen most of the films nominated and enjoy being reminded of those distinct moments that made them so memorable. Personally, Get Out (not currently getting a promotional push) really took me by surprise…and the craftsmanship and performances in The Shape of Water, Lady Bird, and Three Billboards Outside Ebbing, Missouri, make them all worthy recipients.
A final note to anyone now thinking "wow, I've hardly seen any of these nominated movies" is: you are missing out!  Get out to the cinema and watch as many as you still can…you'll be glad you did.
We'd like to hear your thoughts on what's happening with this year's Oscars, send us your thoughts.
—Mark Salow, Marketing Consultant
https://idebamarketing.com/wp-content/uploads/2018/02/33138230_s.jpg
300
450
Jenna Whelan
https://idebamarketing.com/wp-content/uploads/2022/10/Ideba-logo-new-130x53-1.png
Jenna Whelan
2018-02-27 09:40:08
2018-02-27 09:40:08
And The Oscar Goes To…