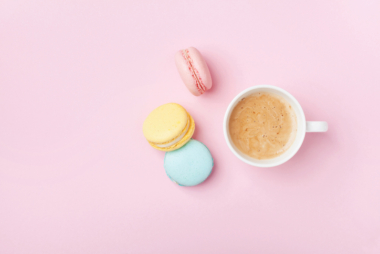 Recently I was working in a café, people watching every time I took a sip of my cappuccino. The café was very pleasing to the eye. White tile, driftwood accents, greenery hanging from every wall and natural lighting filled the space. After an hour or two, I was amazed at how many people who walked past, then walked backwards looking into the window (some even taking a photo), and then decided to walk in the door; postponing wherever else they had to be. It happened so many times that I felt like I could see the wheels turning and I could predict when they would decide to walk in and purchase a coffee – just based on the way the space looked. This got me thinking, why had I chosen to sit and work in that café?
Aesthetics! Aesthetics has the ability to affect your mood and visually communicate with consumers. It gives a perception of an experience that creates perceived value. Many businesses have used aesthetics to design their spaces to attract customers and differentiate from their competitors, but now it has been taken to another level. In this internet age, social media is influencing the interior design of these businesses. Many consumers now look for "Instagrammable" or "Instagram-worthy" experiences. With over 800 million active users on Instagram, 80% of Instagram users follow at least one business. This is a great opportunity for businesses, going a step further than just making their food and drinks photo-worthy, they are now designing their physical spaces to attract customers (maybe the customer will even take a photo or two). I see this popping up everywhere from a clean, white, natural lighting coffee shop, to a dark sushi restaurant with glow in the dark art hanging from the ceiling. It adds value and a great experience. As a marketing and consulting company, we understand the importance of aligning design in your business to give consumers a sense of the culture and brand image.
What do you think about businesses designing their physical spaces to attract consumers and capture experiences?
– Jocelyn van der Geest, Research Analyst
https://idebamarketing.com/wp-content/uploads/2019/02/iStock-908292690.jpg
483
724
Jenna Whelan
https://idebamarketing.com/wp-content/uploads/2016/03/IDEBA_LOGO_125x49.png
Jenna Whelan
2019-02-26 21:41:02
2019-02-27 08:18:50
Would You Like Some Coffee with Your Aesthetics?