Networking – The Real Key to Success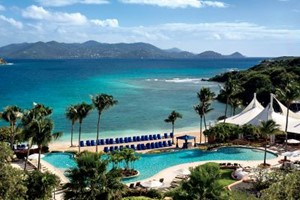 I've been thinking a lot about Christina's blog from last week. It's fitting that she and I are joining the Ideba team at roughly the same time, and not just because we both live in Pennsylvania. Last week Christina talked about what she studied in college, stepping out of her comfort zone, and deciding to pursue research outside of science. I, on the other hand, come to Ideba after nearly 7 years as a career advisor. I supported students in the College of Arts and Sciences, so I had many conversations with young professionals just like Christina! I regularly chatted with students about how they could apply their undergraduate studies to their job search and in their first roles after college, sometimes in surprising ways.
Quick backstory: A few months after I graduated from college with a double major in History and English, I landed a role in the University of Pennsylvania's Career Services office. In what would become a pattern of my professional life, I got the interview as a result of a networking conversation. Not many people grow up with the goal of working in a career center, and ironically, I had not even used my career center at my university. Maybe related: I wasn't sure what I could even DO with my History and English majors after graduation. But my parents put me in touch with a colleague who had a connection to Penn Career Services, and before I knew it, I was talking myself into an administrative role in an office that would provide me many opportunities for tremendous growth.
Networking conversations led me from one role to another within Career Services, and then away from Penn and Philadelphia to The Ritz-Carlton in St. Thomas. At the Ritz I worked in meetings and special events and was incredibly fortunate to meet and work alongside Ideba's own Jenna Whelan. Networking within the company (again) took me from St. Thomas to Half Moon Bay for an amazing one-month stint during a "task force" opportunity. I pitched in at the resort while they were short-staffed, and while I nearly made that move permanent, ultimately, I just couldn't figure out how you CA people afford real estate 😉. I moved back to Philadelphia with the company, and that allowed me to reconnect with many of my colleagues from Penn and Career Services. By keeping in touch, I learned that an opportunity to advise students in the College of Arts and Sciences was about to become available, and I prepared my application to submit it as soon as I could after the position was posted. (Talk about meta – when applying for a role in Career Services you REALLY need to make sure your application materials are in good shape!) It was surprisingly fun to return to the same interview room where I'd met the team right after I graduated and to pitch myself for a new role. Luckily, I landed it again, and up until just a few weeks ago, I was convincing Penn students – and really anyone else who consulted me for "career advice" – that networking is the key to it all!
Therefore, it really wasn't surprising that I was on LinkedIn, showing a student how to use LinkedIn's alumni search tool, when I saw Jenna posted an opportunity within Ideba. I reached out to Jenna to learn more, and within days I had committed to joining the team as a Research and Consulting Manager.
Okay, that turned out to be not that "quick" of a backstory. Christina, to answer your question, I definitely know what you mean about shifts in careers! Personally, mine have come about through conversations. Sometimes those conversations have been with colleagues, other times they've been with close friends. I'm curious, how many of you have secured a professional opportunity by networking? Do you know about LinkedIn's alumni search tool? Let me know! Reach me at mylenek@idebamarketing.com.
-Mylene Kerschner, Research and Consulting Manager
https://idebamarketing.com/wp-content/uploads/2021/10/STT.jpg
200
300
Jenna Whelan
https://idebamarketing.com/wp-content/uploads/2016/03/IDEBA_LOGO_125x49.png
Jenna Whelan
2021-10-12 06:47:05
2021-10-12 06:47:58
Networking – The Real Key to Success