How Airlines Can Retain Employees and Avoid Burnout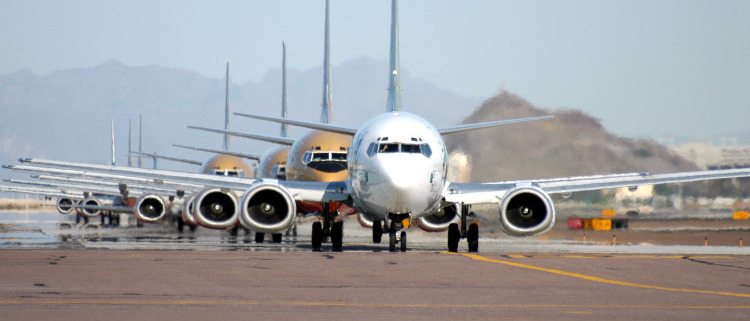 One of the biggest surprises for me working in a post-pandemic economy is how many employees quit their job. Factoring the influx of workers forced to call out sick due to an ebb and flow of COVID cases, employee retention is more important than ever.
I experienced the labor shortage firsthand flying from Portland (PDX) to Los Angeles (LAX) the day after Christmas, when my 9:00 PM flight was abruptly cancelled due to a lack of flight attendants. My airline cited "weather" for the cause of cancellation, because Seattle had white-out conditions and staff expected to arrive from their airport (SEA) didn't make it to Oregon on time.
Details of this experience are important, because according to their policy, cancellations due to "weather" result in complementary rebooking for next available flight, but no reimburse for hotel accommodations when travelers like me are stranded overnight.
Calling the cancellation "weather related" vs. "staffing related" was dubious. Who do you think took the brunt of frustrated ticketholders? It was of course airline agents, tasked with rebooking every passenger for a flight the next day (or 48-hours later in some instances). They had no authority to offer any more compensation. I felt terrible for them, especially sympathizing with a few on the brink of melting down.
Throughout this, I had many hours to ponder what could have been done differently; always coming up with the same answer: put customer satisfaction first, and the rest falls into place.
Reasonable customers understand when an inconvenience occurs that is outside any person or business's control. I have appealed to this airline, mainly for the sake of their staff, to start looking after their customers better with overnight accommodations. In doing so, I guaranteed employees would be happier, more loyal, and far less likely to quit, ending perpetual burnout we have heard so much about.
Instead of recalling travel nightmares, I would instead love to hear from readers about their best, most thoughtful/creative, or positively impactful airline experience. Leave a comment on LinkedIn detailing it so we can give them the kudos they deserve.
– Lee Sumner, Research Director
https://idebamarketing.com/wp-content/uploads/2022/01/5Da0Nr_t20_vmrjkp.jpg
600
750
Jenna Whelan
https://idebamarketing.com/wp-content/uploads/2022/10/Ideba-logo-new-130x53-1.png
Jenna Whelan
2022-01-04 07:23:55
2022-01-04 07:23:56
How Airlines Can Retain Employees and Avoid Burnout