Some Current Recommendations for Passing the Time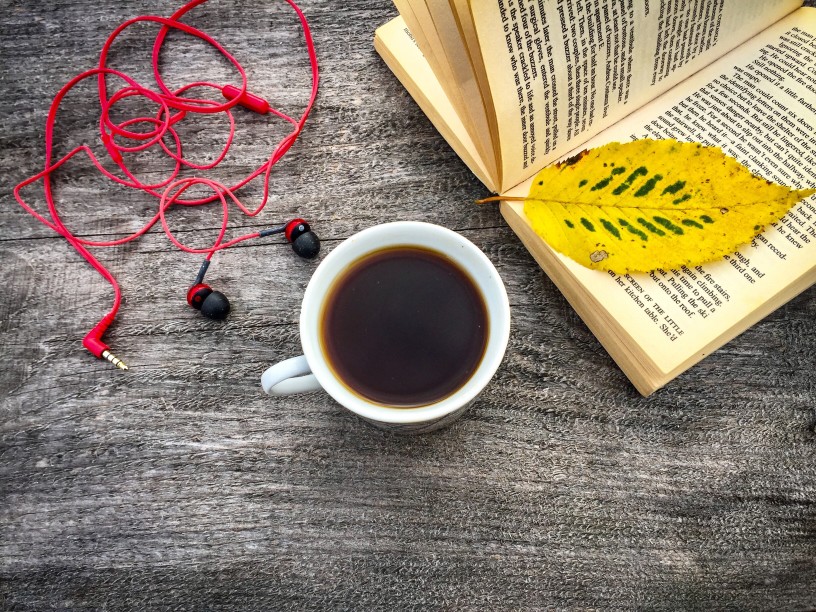 As COVID-19 and the fires and smoke on the west coast continue to impact us, the Ideba team has put together some great ways they are spending their spare time. Whether you enjoy listening to podcasts or sitting down with a good book. We've created a list based on our team member's recommendations, hopefully you find some new ones to check out!
Podcasts
Aaron Baldwin:
James Rice:
The Prof G Show – We live in a winner-take-all economy that's bifurcating into those who are part of the innovation economy and those who aren't. Every week best-selling author, professor and entrepreneur Scott Galloway answers questions from you (his listeners) on who's winning and losing, and how you can get ahead. Other professors, practitioners, and entrepreneurs join Scott to contribute ideas, alternate opinions, and insights to help you thrive at work.
Pivot – Every Tuesday and Friday, Recode's Kara Swisher and NYU Professor Scott Galloway offer sharp, unfiltered insights into the biggest stories in tech, business, and politics. They make bold predictions, pick winners and losers, and bicker and banter like no one else. After all, with great power comes great scrutiny. From New York Magazine and the Vox Media Podcast Network.
HBR Ideacast – A weekly podcast featuring the leading thinkers in business and management from Harvard Business Review.
Jocelyn van der Geest:
SmartLess – "SmartLess" with Jason Bateman, Sean Hayes, & Will Arnett is a podcast that connects and unites people from all walks of life to learn about shared experiences through thoughtful dialogue and organic hilarity. A nice surprise: in each episode of SmartLess, one of the hosts reveals his mystery guest to the other two. What ensues is a genuinely improvised and authentic conversation filled with laughter and newfound knowledge to feed the SmartLess mind.
Conan O'Brien Needs a Friend – After 25 years at the Late Night desk, Conan realized that the only people at his holiday party are the men and women who work for him. Over the years and despite thousands of interviews, Conan has never made a real and lasting friendship with any of his celebrity guests. So, he started a podcast to do just that. Deeper, unboundedly playful, and free from FCC regulations, Conan O'Brien Needs a Friend is a weekly opportunity for Conan to hang out with the people he enjoys most and perhaps find some real friendship along the way.
Freakonomics Radio – Discover the hidden side of everything with Stephen J. Dubner, co-author of the Freakonomics books. Each week, Freakonomics Radio tells you things you always thought you knew (but didn't) and things you never thought you wanted to know (but do) — from the economics of sleep to how to become great at just about anything. Dubner speaks with Nobel laureates and provocateurs, intellectuals and entrepreneurs, and various other underachievers.
Lee Sumner:
Reply All – "'A podcast about the internet' that is actually an unfailingly original exploration of modern life and how to survive it." – The Guardian.
Perri Read:
Spittin Chiclets – Former NHL vets Ryan Whitney, Paul Bissonnette and Barstool Sports' Rear Admiral bring their outspoken and irreverent opinions to the masses. Focusing on the NHL but also touching on pop culture and everything else under the sun.
Books and other activities:
Jenna Whelan:
Jenna is currently binge-watching Chicago PD and reading "What to Expect When You're Expecting" before her new baby (and the newest member of the Ideba team) arrives!
Jocelyn van der Geest:
Mark Salow: Mark has been reading up a storm since COVID-19. Here are his recommendations:
Hope you found a few new podcasts or other ways to spend your time as we head into fall. What are some of your recommendations? We'd love to hear from you!
– Jocelyn van der Geest, Senior Research Analyst
https://idebamarketing.com/wp-content/uploads/2020/09/cup-of-coffee-on-wooden-table-with-red-headphones-and-a-book-with-leaf-on-it_t20_ne49lK.jpg
612
816
Jenna Whelan
https://idebamarketing.com/wp-content/uploads/2022/10/Ideba-logo-new-130x53-1.png
Jenna Whelan
2020-09-15 12:31:02
2020-09-15 12:31:04
Some Current Recommendations for Passing the Time