5 Tips to Enhance Customer Service Experience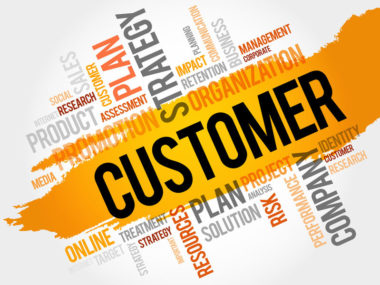 It should come as no surprise that a lack of training negatively impacts overall customer service. If you don't train your staff as part of their onboarding, making it the foundation of their job, you are setting them (and yourself) up for failure. Employees that receive poor training, or no training at all, lack the ability or desire to provide good service. Without training, you can not effectively hold someone accountable. You have to teach them what you want them to do. It cannot just be assumed that they know what to do.
So often I visit places where it's obvious that a legitimate training program is in place. The staff is pleasant, they greet you appropriately, they are knowledgeable, and they do whatever they can to go above and beyond whenever possible. Those employees that are negative, don't care, blame others when there is a problem, they are either not trained or not held accountable for their actions.
I've conducted eight training sessions recently, focusing specifically on how to provide white glove service. The attendees have varied from receptionists to hospitality specialists, mail room employees, supervisors, operations managers and regional directors. While the training was brand new for some, it was a refresher for others. Although you may train a person one time, there is no guarantee that the information will be remembered months, weeks or even just days down the road.
Based on my experience, here are just five tips to help you enhance your customer service experience –
Develop a strong training program – Include the company vision, mission and overall service expectations in your training plan. Boil expectations down to 10 points that are easy to teach and easy to remember. Training has to start at onboarding.
Don't stop training – Constantly find ways to provide training to your staff. Don't just train once. Train and re-train. The most successful companies have a "new hire training" AND an "annual recertification" program to ensure the standards are top of mind and not forgotten.
Provide regular audits – Have a plan in place to audit your staff. Audit their service standards and the 10 points that you've included in your training program. Use a secret shopper (someone whom your staff doesn't know) to observe standards from an outside perspective. Provide them with a list of things they should be looking for and have them report back on their experience.
Hold people accountable –If employees are falling short, provide coaching and counseling. Show that you care enough to take the time to provide one-on-one training. If the employee continues to underperform, or not uphold the standards they were trained on, use progressive discipline to hold them accountable. Accountability can also be positive. Celebrate successes.
Be consistent – Whether training, auditing, or holding people accountable… be consistent. Employees have to know that they are always on stage and not just providing good service when you are around. Walk your areas. Check-in with your employees. Make sure that they are always focusing on good service and living your brand's standards.
Looking for more tips on how to improve customer service? Have a tip that you want to share? Send me a note at jennaf@idebamarketing.com. I'd love to hear from you!
–Jenna Fuchs, Director of Consulting
https://idebamarketing.com/wp-content/uploads/2018/07/customer-service.jpg
599
799
Jenna Whelan
https://idebamarketing.com/wp-content/uploads/2022/10/Ideba-logo-new-130x53-1.png
Jenna Whelan
2018-07-03 08:53:51
2018-07-03 08:53:51
5 Tips to Enhance Customer Service Experience