A new adventure
I've said this in previous blog posts, but I'm going to say it again. One of the things I love about Ideba is the focus on giving back. We do that locally by helping support West Union Elementary with school supplies and coordinating a fundraiser. We also do that internationally by supporting Mpondwe Secondary School in Uganda. This past weekend we did something a little different and decided to help out by serving in an area that was hit by flooding due to Hurricane Harvey. A team of us from Ideba, along with a few other friends, travelled to Lumberton, Texas.
Helping out and honoring heroes
The goal was to help out a family or two that had been significantly impacted by Harvey and to honor the first responders that worked tirelessly in the wake of the devastation from the hurricane. Mike, from Praise Church, introduced us to the first family with four young children. They lost most of their possessions when their house flooded and they have been living with friends. We were able to meet up with them and help supply the kids with some clothes to get them by.
That evening we met up with the second family at a local restaurant and heard their story. Their house was the highest point in the neighborhood (by about 20ft in elevation) and the water was about 7ft deep at their house. They and their three children have been living with family as they try and rebuild their house. Over the next two days we worked with them to remove the remaining sheetrock, replace the electrical outlets and light switches, replaced damaged floor joists and flooring, remove and replace all their windows, and numerous other projects.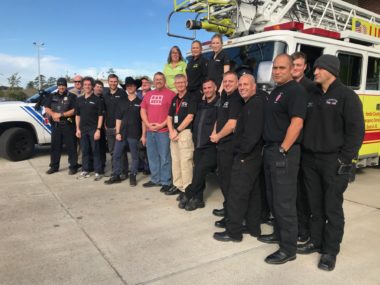 On our final morning in Lumberton, we went to a local fire station and cooked breakfast for the first responders to show our appreciation for not only what they did during Harvey, but for what they do every day. It was amazing to talk with them and hear their stories.
Reflecting on a great trip
In some ways, I think being able to meet the families and first responders may have been more impactful for me than it was for them. I truly enjoyed getting to know everyone in Lumberton and work with our Ideba team. There is something special about working as a team to serve other people. It bonds you in a way that other team building activities can't. I hope that we were able to show the locals that we support them in these difficult times and that our time here was able to lighten their burden is some small way.
—Aaron Baldwin, Sr. Designer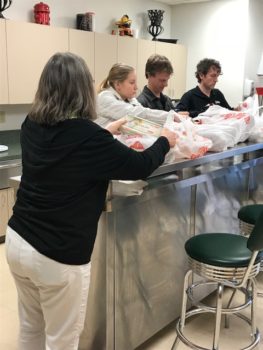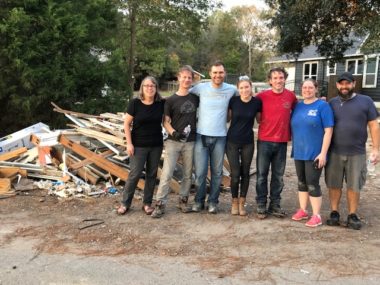 https://idebamarketing.com/wp-content/uploads/2017/11/untitled-7.jpg
1512
2016
Aaron B
https://idebamarketing.com/wp-content/uploads/2022/10/Ideba-logo-new-130x53-1.png
Aaron B
2017-11-21 10:54:27
2017-11-21 10:54:27
Rebuilding in Lumberton