Celebrating Ideba's 10th-Anniversary the Best Way Possible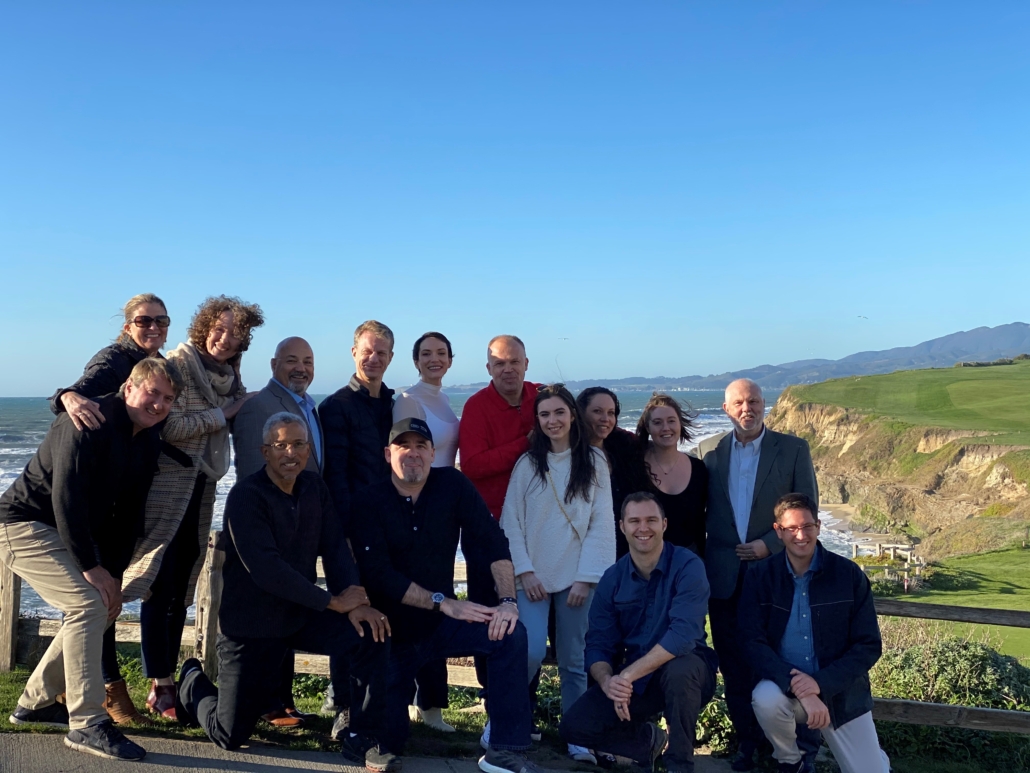 Well, I guess we're not a start-up anymore!
As a business owner, I often get asked "how's business". Most would respond with "great" (sometimes even if it's not…). Others would answer, "great, revenue's up", or "great, we're hiring".
My answer is simple after 10 years. "It's great, as we're giving more than ever before to those less fortunate than ourselves".
Over the past decade, we've had the honor of teaming up with some great organizations to give back… from JPMorgan Chase to PODA, and many other organizations in between. We've gone out on our own to support the Anderson family rebuild their home in Beaumont, TX after Hurricane Harvey (my personal highlight of the decade, and we truly love those guys who are now part of the Ideba family); and have worked with numerous schools and educational establishments to provide supplies. We've provided support to a school in Uganda, and most recently helped start eight businesses there to provide employment for graduates. We're working at a grass-roots level in rural Uganda to promote fathers sending their daughters to university, and working to create partnerships between schools and local employers such as hospitals, and wildlife lodges, so graduates have options.
So to celebrate our 10th anniversary, we're going to shift our efforts to maximize the use of our creative and project management talents, AND further increase our giving.
We're pleased to be partnering up with international super-model, breast cancer survivor, and the face of Estee Lauder's fight against cancer campaign, Britt Churchill. Britt is a fighter through and through. And she's inspired many children fighting cancer to do the same. So we're teaming up with Britt to create "fight kits" for kids that are undergoing chemotherapy. The kit concept is inspired by those handed out to UFC fighters and their team before fights; and will be highly personalized, based on the unique interests of the child.
The Ideba team spent yesterday afternoon in the Bay Area, learning more about Britt's story, how a young boy inspired her to want to produce/scale fight kits; and how Ideba can play a key role in designing and fulfilling these individualized kits for children fighting cancer – to encourage and inspire them to fight.
Check out the Ideba LinkedIn company page to follow our progress over the weeks and months ahead – and to watch stories of kids that have received the kits – with James Rice, Dan Rosen and Aaron Baldwin capturing stories via video of kits being assembled and delivered.
It's going to be an incredibly emotional journey, so please come along for the ride! And if you'd like to get involved, please drop me a line at davids@idebamarketing.com. It's always so fulfilling when others step up to get involved, as has been the case with Uganda 2020.
Finally, a special thank you to our dear friend Nick Arrojo for making the intro to Britt at the Arrojo Inspire event in Q4, 2019.
– David Sly, President
https://idebamarketing.com/wp-content/uploads/2020/02/Ideba_ABR.jpg
3024
4032
Jenna Whelan
https://idebamarketing.com/wp-content/uploads/2022/10/Ideba-logo-new-130x53-1.png
Jenna Whelan
2020-02-04 09:35:58
2020-02-04 09:55:17
Celebrating Ideba's 10th-Anniversary the Best Way Possible