Gone Are the Days of Traditional Marketing Tactics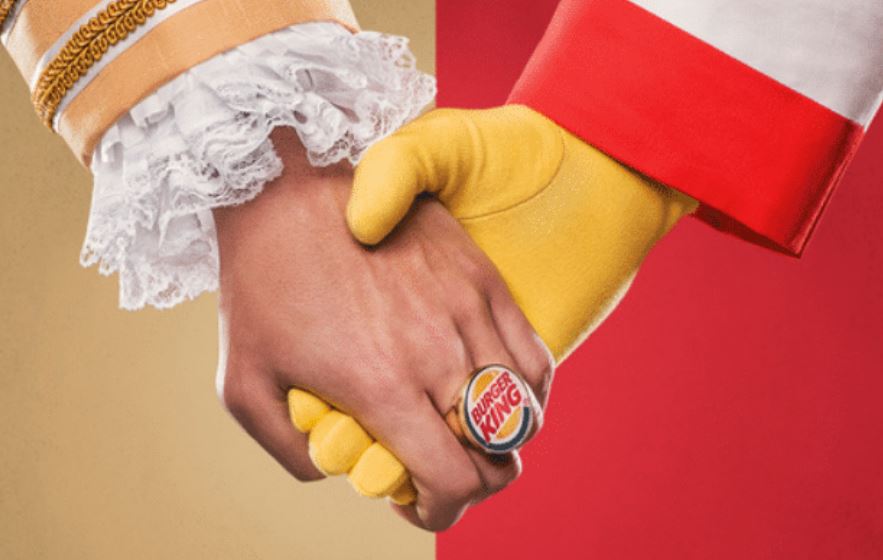 As we move away from traditional marketing tactics and become a more digitally and socially connected society, larger organizations have stepped up to the plate to find new and interesting marketing strategies and they seem to be working.
I came across an article last week about how Burger King decided not to sell Whoppers, calling it A Day Without Whopper, in order to redirect customers to McDonald's in support of their annual fundraising campaign donating $2 to Children with Cancer for every Big Mac or other signature burger sold. The idea that two rival competitors were joining hands in support of a good cause was heart warming to many, proving that it's possible for even the fiercest competitors with a history of unfriendly and unfavorable advertisements towards each other.
As much as I'd like to believe it was done out of the goodness of Burger King's (possibly artery-clogged) heart, I think it was also driven by a genius marketing tactic. As I read more and more on the topic, I started to see a trend in the content. The generosity of Burger King's, A Day Without Whopper, seemed to be getting more attention than McDonald's and their campaign. This was not only a heart-warming effort that resonated with multiple customers but also somewhat of a secret power move by Burger King. The amount of communication and buzz around this campaign peaked emotions and fond feelings towards Burger King's brand. Even though they lost out on profits, it could be a solid marketing win in the long-term as the emotional gesture touched hearts and could lead to some open wallets.
Meanwhile McDonald's is also taking interesting market strategies by experimenting with unconventional digital advertising, specifically targeting millennials. Many of McDonald's new advertisements start with a satisfying visual that eventually flashes to one their food items, in attempt to carry over those feelings of satisfaction. According to the Financial Post, McDonald's Canada released a four-hour McWrap YouTube video featuring continuous loops of bacon frying, slicing tomatoes and other types of food preparation hoping to satisfy the eyes of the consumer. Though I assume they don't expect people to watch the full 4 hours, it has captured a fair amount of attention in a world where it is becoming increasingly hard reach consumers as we have become numb to traditional marketing efforts.
What do you think about these interesting marketing tactics? Leave a comment on our LinkedIn, I'd like to hear what you think!
– Jocelyn van der Geest, Research Analyst
https://idebamarketing.com/wp-content/uploads/2019/10/Capture.jpg
560
883
Jenna Whelan
https://idebamarketing.com/wp-content/uploads/2022/10/Ideba-logo-new-130x53-1.png
Jenna Whelan
2019-10-08 12:19:40
2019-10-08 12:19:42
Gone Are the Days of Traditional Marketing Tactics