Bad Service Sabotages Second Chances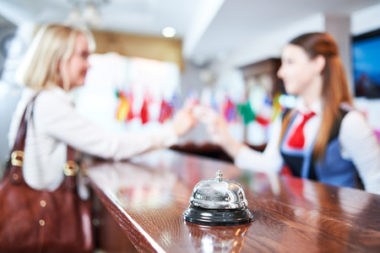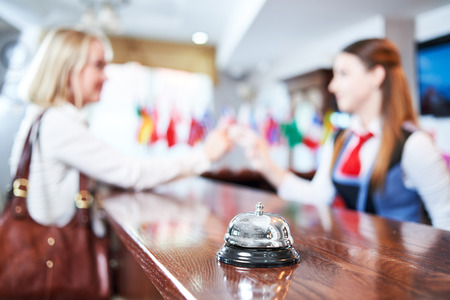 I am such a stickler for good service it pains me. I'm constantly disappointed with service levels, assuming that my expectations are just too high. I've experienced amazing service at several places across the US, and I've also experienced the worst service you can imagine. The one thing that's consistent between really good service and the worst service is that both are extremely memorable. According to a customer experience study, 95% of customers share bad experiences with others. On the other hand, 87% share good experiences with others.
Service is simple…pay attention to details, listen to expressed wishes/needs and try to identify unexpressed wishes/needs. Make experiences personal. That really goes a long way. I'll give you an example –
I checked into a hotel of a company that I frequent (I am extremely loyal to companies that I've had good experiences with). Since I had visited other hotels of the same company, they obviously knew things about me that I had no idea they knew. I was celebrating my birthday at a hotel in New York with some of my friends. Not only were we upgraded to a stunning suite with an incredible view, but minutes after we checked in there was a knock on the door. It was room service. They had brought us a cheese plate (my favorite), a gluten free cheesecake and a really good bottle of red wine! They knew what I loved, what I had never expressed. They knew what I avoided (gluten), which I had expressed. They were paying attention to the details and made our stay extremely memorable, just with that personal touch.
Recently, I was asked to help develop a white glove service program for one of our clients. This was music to my ears since I cannot stand bad service and will do anything that I can to help improve service anywhere possible. I always try to make people feel as though they are the most important person. Any time I have a friend visit me, I always strive to have their personal favorites available. I want their experience visiting me to be memorable.
A bad experience starts when something goes wrong. It becomes even more memorable when the response to the incident is poor. Here's another example –
I recently stayed at a hotel that I don't frequent (and won't visit again for several reasons). The check-in experience was poor, which is always a bad sign. The most memorable of the bad experiences that trip was the front desk on Christmas day. I had invited family to join me for breakfast, which I was told was open until 11:30am. We got to the restaurant at 11am and was rudely informed that breakfast was no longer being served. I explained that I was told breakfast was ending at 11:30am, but they couldn't care less. They just continued to stick to the fact that the restaurant was closed, and the chef wasn't serving any more breakfast. They told me to go share my complaint with the front desk, which I did. I had explained the issue to the front desk agent who responded with "we aren't robots, we make mistakes". My issue wasn't the fact that the agent the night before misinformed me. My issue was the way it was being handled. Immediately after that awful comment, the front desk manager came out from behind the desk and tried to rectify the situation. He took my feedback very seriously. He owned the problem and offered me two solutions – either we could order breakfast from a nearby deli or we could come back for lunch. Either way, they were going to pick up the bill for the inconvenience.
The response from the front desk agent still puts such a bad taste in my mouth. It's one thing to make a mistake. It's another to take ownership and resolve the issue accordingly. I think that's the difference between being ordinary and extraordinary. It's that little bit of extra. I have considered staying at Yotel hotels before, but I'm not sold on the idea of a fully robotic hotel. If I ever did, I know that I can kiss the (lip) service goodbye.
We love to hear about service experiences, good or bad. Please share your favorites with us!
–Jenna Fuchs, Director of Consulting
https://idebamarketing.com/wp-content/uploads/2018/01/Front-desk.jpg
300
450
Jenna Whelan
https://idebamarketing.com/wp-content/uploads/2022/10/Ideba-logo-new-130x53-1.png
Jenna Whelan
2018-01-30 09:37:48
2018-01-30 09:37:48
Bad Service Sabotages Second Chances