A Fair and Unbiased Response to BMW's New Logo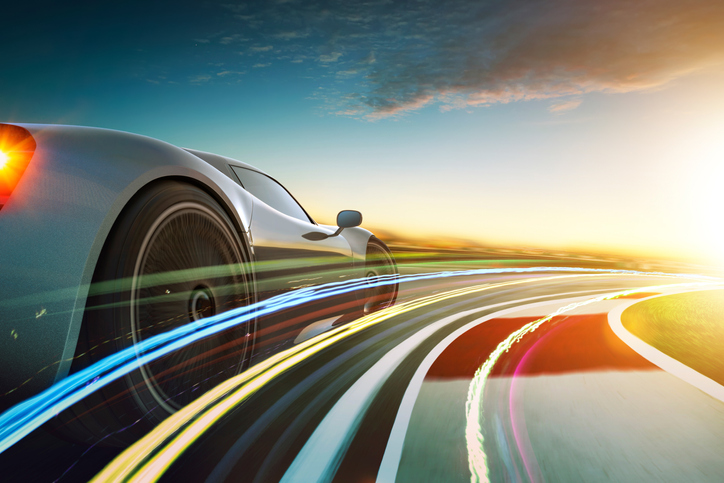 For those of you who aren't car fanatics like me and some of my friends, car manufacturer Bayerische Motoren Werke AG (commonly referred to as BMW) made news early March '20 when they modified their logo… for the digital age. Check it out here!
BMW has a distinctive and valuable brand wrapped up in its white and blue checker box logo design proudly displayed on car and SUV hoods, steering wheels, trunk lids, keys and key fobs, etc. and while most people believe it is stylized to represent a white/silver propeller blade spinning against a clear blue sky; BMW has a much more convoluted and intricate explanation which I encourage you to check out on their website.
Given the car's popularity and impactful status in the automotive world, changing the logo (even slightly) for the first time in 23 years got people talking. Was it a good change? Was it a poor choice? What does it represent for the future of BMW? These were all questions that news outlets and relevant blogs weighed in on with mixed reviews.
I obviously have my own opinion on the look and feel of BMW's new logo; but, in the spirit of good research integrity I want to step away from my subjective "truth" and simply lay out reactions I have read online, pulling quotes below from articles posted on The Verge, Ad Age, and Car and Driver.
The good
"BMW gets new logo, and the difference is clear"
"We're fans of the newly clear design. Its simplicity suggests it has been refreshed with digital in mind, but it also acknowledges the logo's 103-year heritage—a solid example of both classic and modern logo design"
"Flatter design ditches the very dated 3D effects"
"Resembles simpler logo, (which the) company has been using since 1963"
"The outer circle is no longer black but clear. So, the new badge will take on a different appearance depending on what color of car it's on"
The bad
"I feel the black background is what made BMW so iconic and elegant, adding a rich contrast to the white and blue. Without the black and the concept of transparency for the new logo, it literally looks like something is missing"
"It is like someone got sloppy and accidentally deleted the background on the Photoshop file before they exported it"
"Was the change needed?"
"The old logo signaled strength, confidence, precision, and consistency of German engineering. The new design is uncertain, weak, and inconsistent"
Of course, this post would not be complete without hearing what BMW has to say about the change: "BMW is becoming a relationship brand. The new logo stands for openness and clarity" says Jens Thiemer, Senior Vice President for Customer and Brand BMW. "We want to use this new transparent version to invite our customers, more than ever, to become part of the world of BMW"
And finally, I want to hear from you. Do you like the new logo? Please share this post and comment why or why not; then, reach out to us via LinkedIn and share your thoughts on anything research, design, or BMW related… I'm all revved up to hear what you have to say!
– Lee Sumner, Sr. Research Manger
https://idebamarketing.com/wp-content/uploads/2020/04/iStock-929646980.jpg
483
724
Jenna Whelan
https://idebamarketing.com/wp-content/uploads/2022/10/Ideba-logo-new-130x53-1.png
Jenna Whelan
2020-04-07 09:11:31
2020-04-07 09:11:33
A Fair and Unbiased Response to BMW's New Logo