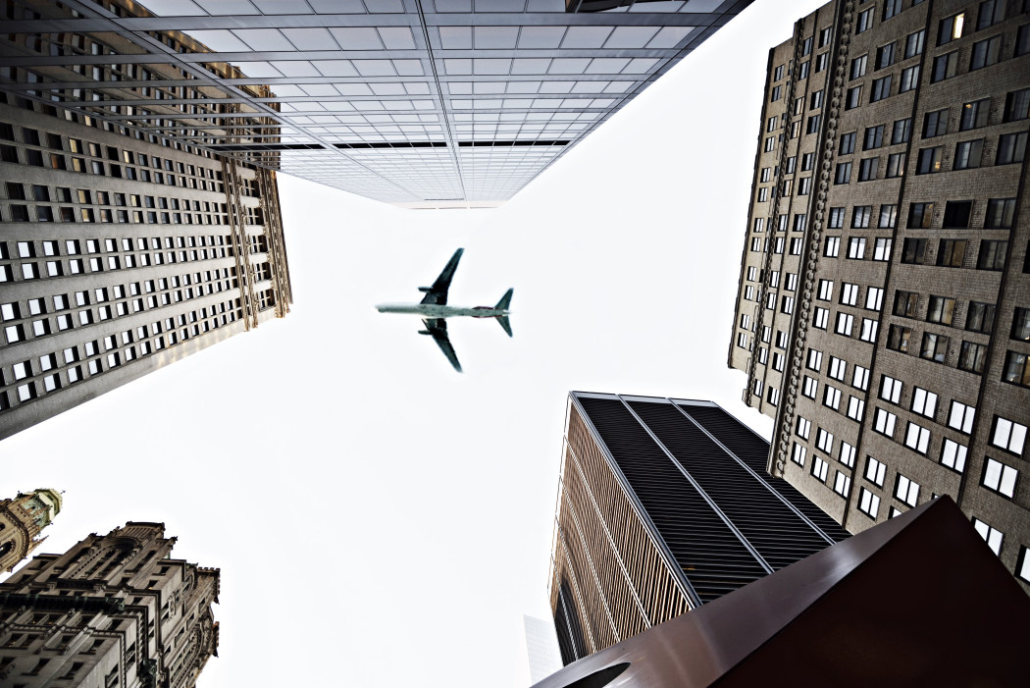 As we all dream about the day we can go back to our somewhat "normal" lives, and get back on the road, I'm sure I'm not the only one thinking about my next vacation destination. The hospitality industry, among others, has taken a beating throughout this pandemic. When the time is right, we can all do our part helping to support hotels, airlines, restaurants, etc. While you might not quite be ready to plan your next vacation, here are a few of my favorite spots. Hopefully, this helps inspire the travel bug in you to start planning a future trip.
Lake Oconee, Georgia – this a great destination for some well-deserved relaxation. While there isn't a lot to do in the area, The Ritz-Carlton, Reynolds Plantation has a lot of activities to offer. The resort sits on a lake, where during the summer you can do water sports and in the winter you can ice skate. They also have a luxurious spa as well as five championship golf courses. Eat at Gaby's by the Lake (on property) and order the Lobster Grilled Cheese. You won't be disappointed! If you really want to splurge, look to stay in one of their lake cottages.
Tampa, Florida – as a fan of the Tampa Bay Lightning (and a previous resident), I can't help but add Tampa to this list. The Tampa airport (TPA) is easily accessible from many areas. This city continues to explode with growth, offering a lot for visitors. I particularly like downtown Tampa, which is very walkable. The Riverwalk spans several miles along the waterfront and you often see people walking, running and/or biking. There are great restaurants and bars along the way. One of my favorite restaurants is Columbia. Their 1905 salad paired with a glass of sangria is delicious. If you're looking for a central hotel, the Marriott Water Street is the best… although I do plan to check out the newest Marriott hotels during my next visit. They are scheduled to open a JW Marriott and Marriott Edition this year or next. Not a fan of downtown life? Check out Clearwater or St. Petersburg or drive a bit further south to one of my favorite cities, Sarasota (home of one of the top 10 beaches in the US).
St. Thomas, USVI – I am partial to the US Virgin Islands since I spent a few years living on the island of St. Thomas. The islands have worked extremely hard to make a comeback after Hurricane's Irma and Maria did significant damage in 2017. The Ritz-Carlton, St. Thomas reopened their doors at the end of 2019, after a $100 million dollar renovation. The fish tacos at their pool restaurant are to die for! The resort sits on the east end of the island, with excellent views of their sister island St. John. There is so much to do in St. Thomas. Plenty of restaurants and places to enjoy a yummy bushwhacker, tons of spots to enjoy the beach, snorkeling, water sports, etc. If you get bored being on St. Thomas (which is hard to do), you can always take a ferry to St. John where two-thirds of the island is designated as a national park. The beaches are stunning, with soft white sand and crystal-clear water. The snorkeling is some of the best in the world! If you have a passport, you can also make a day trip to the British Virgin Islands. I could go on all day about things to do in the VI, so let me know if you're planning a trip. I won't steer you in the wrong direction.
Las Vegas, Nevada – while Las Vegas is not one of my top vacation destinations, this deal is hard to pass up. If you have the American Express platinum card, the benefits are unreal at many Las Vegas hotels. For example, you can often get a rate at the Delano for $95 per night. With the AMEX platinum card, that also includes a room upgrade, daily breakfast for two people, guaranteed 4pm late checkout, noon check-in when available, complimentary Wi-Fi AND a $100 spa credit. With those benefits, they are paying you to stay there. Definitely look at flying Southwest if going to Vegas. We've booked flights as low as $30 each way. With those rates, you can splurge and go to a Cirque du Soleil show, or go crazy in the casino.
Australia – my absolute favorite vacation so far has been to Australia. Sydney was phenomenal! So much to see and do. I personally like the Sydney Harbour Marriott Hotel at Circular Quay. The hotel is walking distance to the Sydney Harbour Bridge and the Opera House. It is also walking distance to Circular Quay, where you can take a ferry to so many different places like the Taronga Zoo (which is awesome!). Tons of great restaurants and shopping. If you live in the US and have a Nespresso machine, do yourself a favor and buy the pods when you're overseas. You will save tons! If you're looking for an "out-of-the-box" travel experience while in Australia, stay on a pontoon in the middle of the Great Barrier Reef in Cairns. This has been the best experience of my entire life and I would do it again in a heartbeat! Fall asleep watching the stars and wake up to a breathtaking sunrise. The best part, a private guided snorkel tour to see some of the most incredible marine life. There are several companies who offer this overnight experience, but I would recommend Sunlover. This was quite the experience!
I could spend a ton of time jotting down my favorite spots, but figured I'd share just a few. I have traveled to some pretty awesome places so far and have a bucket list of places I'd like to go next (I'll save that for another blog).
Looking for personal recommendations or want to share some of your all-time favorite vacation destinations? Send me an email at jennaw@idebamarketing.com. I'd love to hear from you!
– Jenna Whelan, Vice President, Consulting & Research Services
https://idebamarketing.com/wp-content/uploads/2020/05/airplane-flying-over-downtown-skyscrapers-looking-up-copy-space-no-people-rltheis_t20_oExoeW.jpg
701
1050
Jenna Whelan
https://idebamarketing.com/wp-content/uploads/2016/03/IDEBA_LOGO_125x49.png
Jenna Whelan
2020-05-05 10:38:13
2020-05-05 10:38:15
Vacation Dreaming