It's all about the people.
Safe in the knowledge we would be 9+ hours away from a recent terrorist attack on the border with DRC, we felt emboldened and excited upon arrival in Entebbe. Familiar faces at the Marriott Protea Hotel greeted us at the airport, and the next morning we were welcomed by our friend and @Ideba family member, Ali.
Ali has been our driver, protector, and most importantly friend for almost a decade, working alongside us on multiple projects – volunteering his time for the greater good of his people. A selfless man with a heart of gold.
Starting a business
With a shift in focus for this trip, we chose to invest in Ali's new wholesale crafts business as a means of supporting him and his family – and local craftsmen and women in his village… along with other villagers, with a percentage of profits from his business buying livestock for the poorest families. Love the trickle-down effect, as our investment will yield dividends for many in the local community!
Within 48 hours, we named his business, designed a logo, and registered a .ug URL (our first in Uganda!).
Medical Supplies
In parallel with our work on the business, we purchased medical supplies for Bwera Hospital which received injured and the dead from the recent school massacre, coordinating delivery with a second driver, Henry.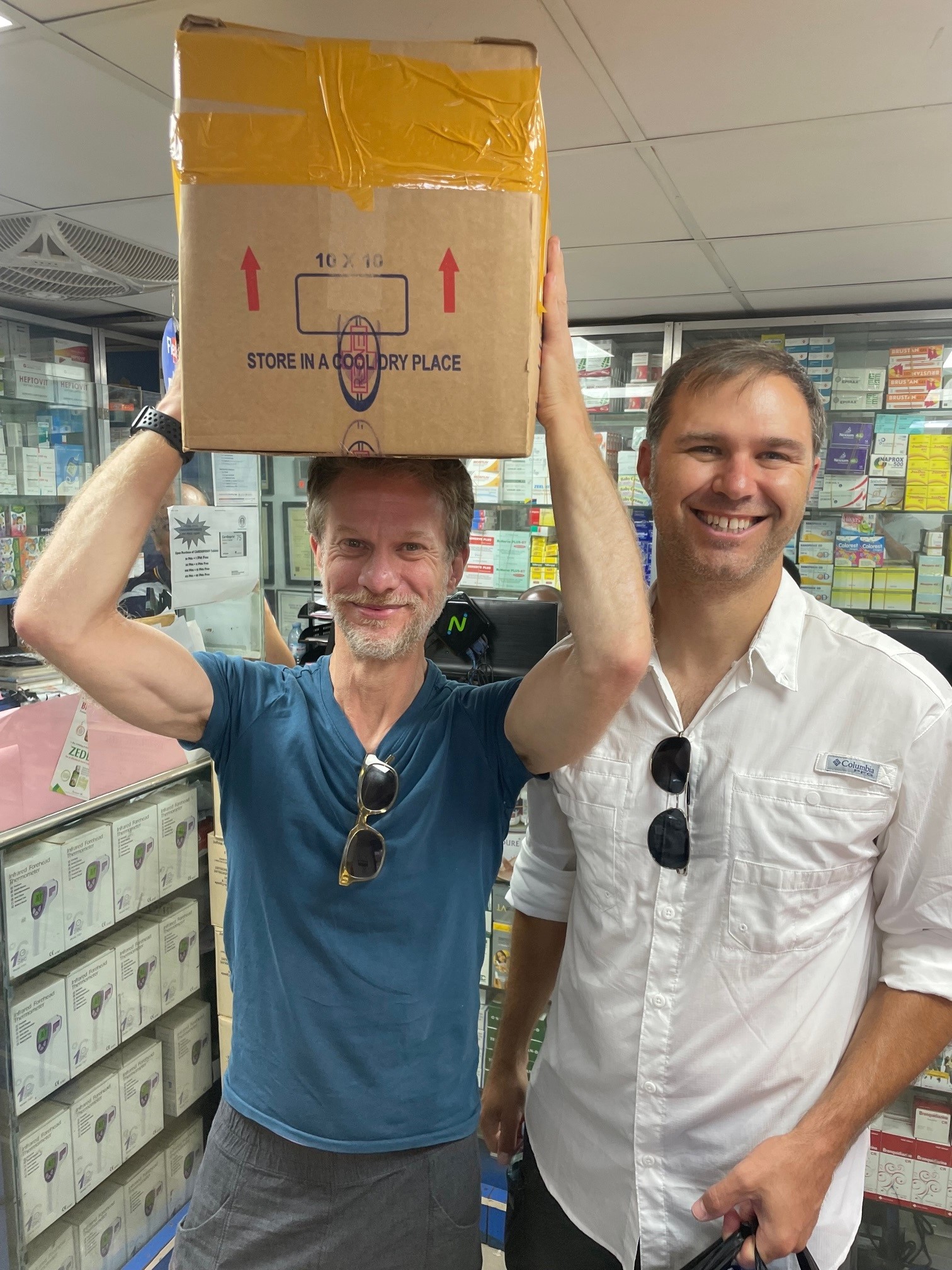 In addition to supplies, Henry also dropped off "Thank You" cards for doctors and nurses that had received bodies and the injured, written by Ideba interns and family members.
Shout out to doctors and nurses.
With the new business in motion and medical supplies on route, we moved on to our next endeavor… support for a family friend of Ali's who needed a wheelchair to reach therapy appointments. We met Robert and his mother and drove them to a clinic for what we learned would be his first diagnosis in eight years. The doctor and medical team at CoRSU were fabulous, explaining his cerebral palsy condition in detail to Robert's mother, and therapy required that will allow him to crawl, and ultimately walk. Having purchased a fitted wheelchair and treatment program, we had the privilege of spending time with the doctor and support team afterward.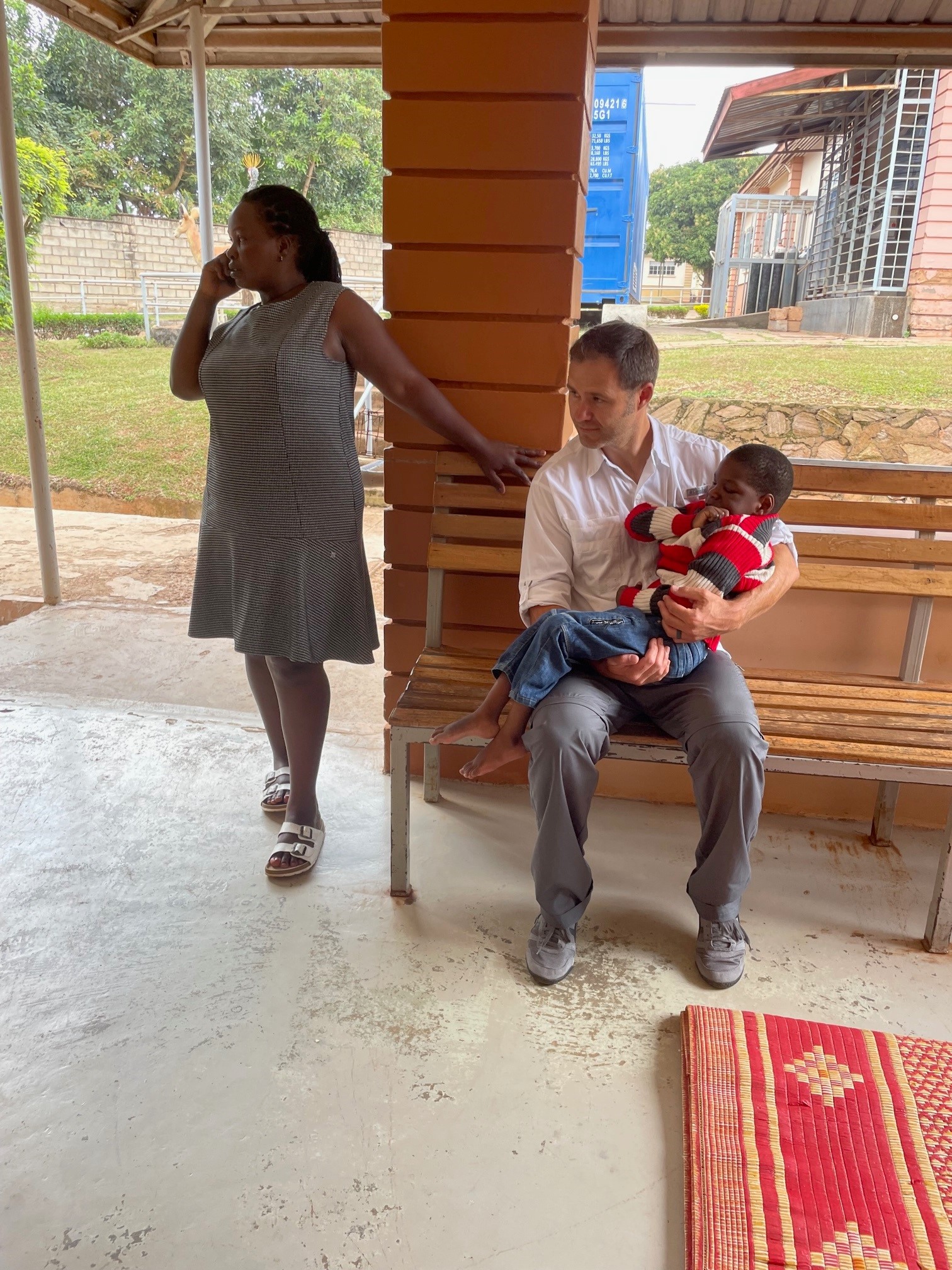 Escaping the city
On day four we decided to leave the Kampala/Entebbe area, and head to Ali's home in Mbarara, for a visit with his wife and family… a trip that also allowed us to photograph items he would be selling at Marindi Crafts, and to check out some potential locations for the business.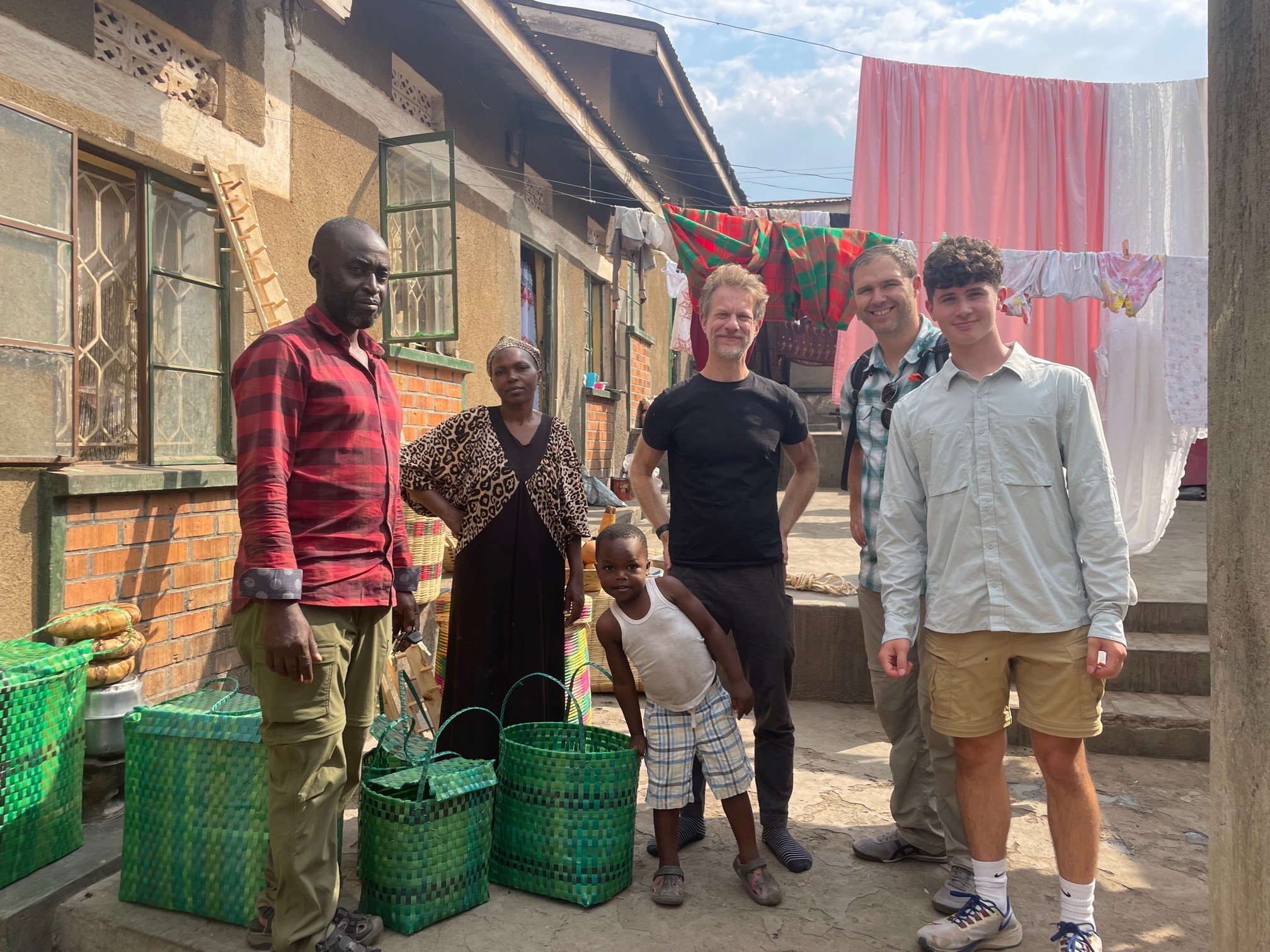 The magic of Mburo National Park
On our way back, we had an opportunity for a few hours at Mburo National Park, best known for giraffes and zebras. Having arrived at daybreak, we quickly stumbled upon both, and at one point were surrounded by giraffes. An experience that will stay with us all a lifetime, and one that we are eager to share with family and friends in the future.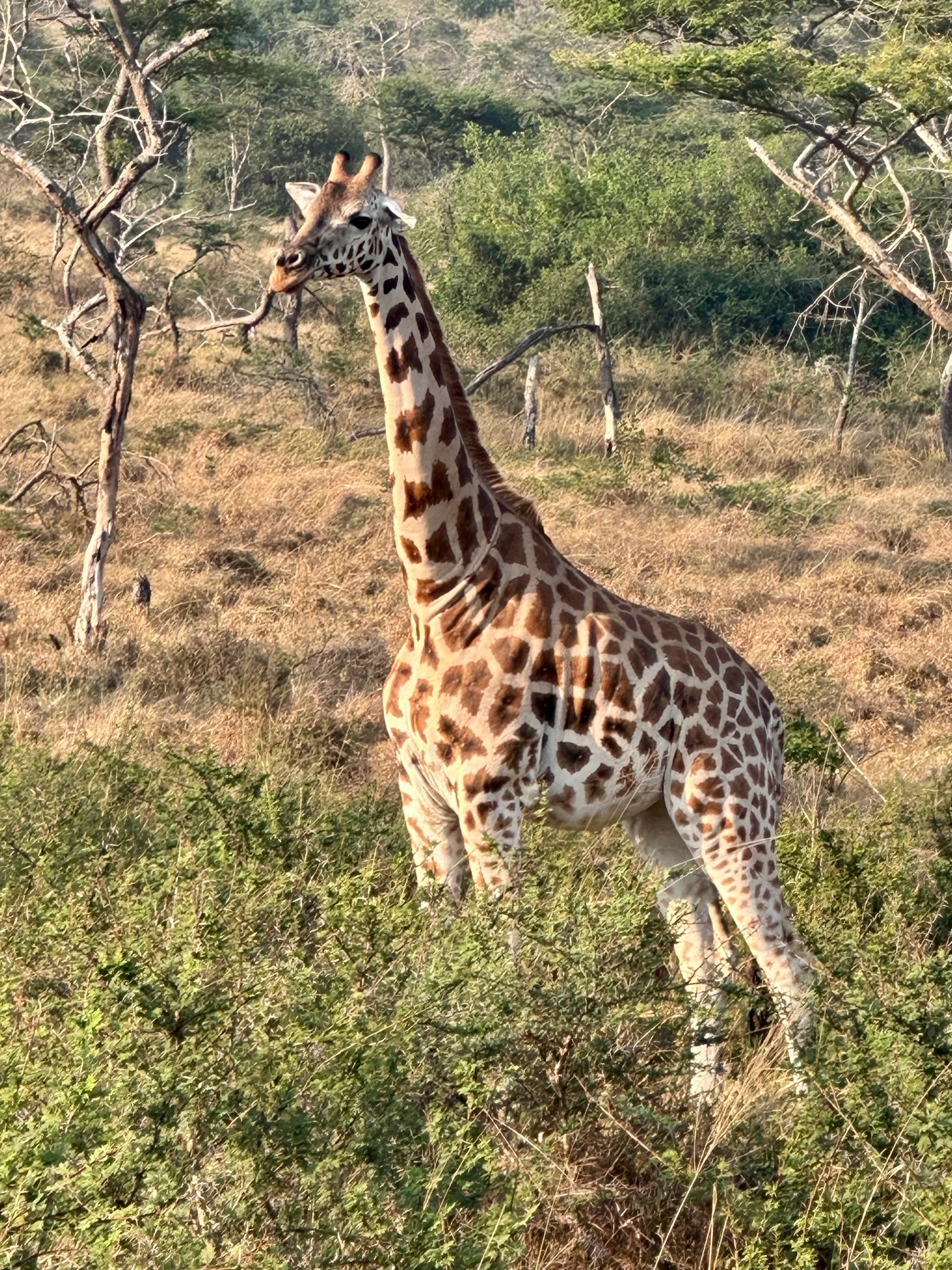 Meeting up with old friends
Day five was spent with Ali and James Obita, an old friend from the Kasese area, who used to manage the Simba Safari Camp, where we stayed while visiting the school. It was great to see Ali and James reunite and enjoy quality time together. James is starting a zip-line adventure business (Jobi) adjacent to Queen Elizabeth National Park, and we'll be volunteering our time to build out his website in the next few weeks.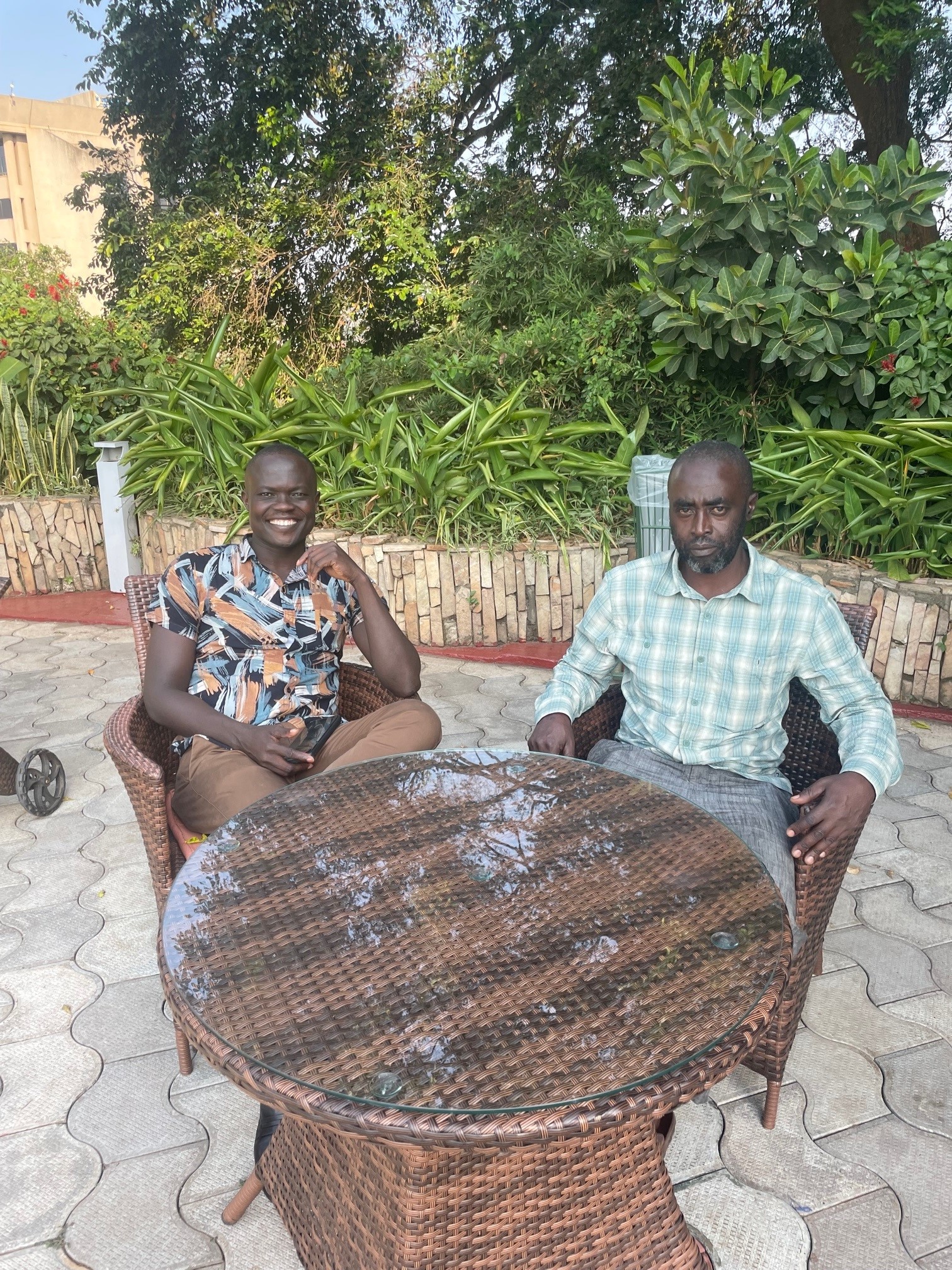 That visit was followed by one from a former student at the school in Bwera. Gerald, now 23, is studying process engineering at Makerere University in Kampala while interning at a local dairy. Having sponsored Gerald through secondary school and having (many years ago) bought him his first cell phone, it was great to see how he has matured and grown – navigating Kampala while maintaining strong connections in Bwera, it's crazy that he has been a part of our extended Ideba family now for close to a decade.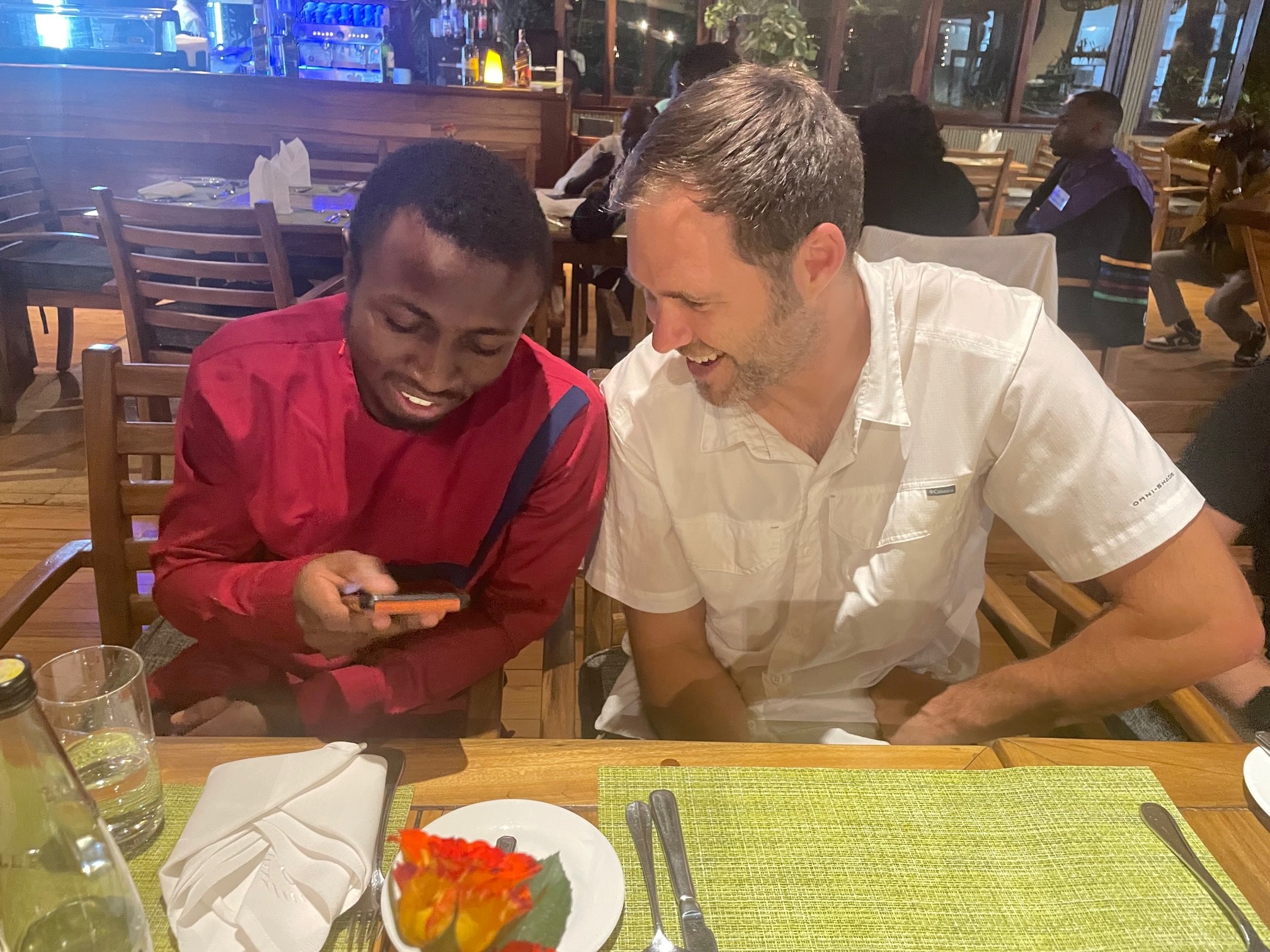 It's all about the people.
And finally, back to Ali! Working on a start-up is exciting. Working on a start-up in Uganda is a whole other ballgame! In a culture where paper is still highly valued, business cards, receipt books, and printed stationery were all "essentials", and we had an amazing time identifying and working with local printers to create these items, along with t-shirts for the new entity.
From navigating rush hour traffic on foot to bartering with printers on pricing in buildings that housed as many as 50 small print shops, and ultimately surprising Ali with office supplies too there was never a dull moment. We will forever be grateful for the amazing locals we worked with, that supported our efforts. For at the end of the day, it's all about the people.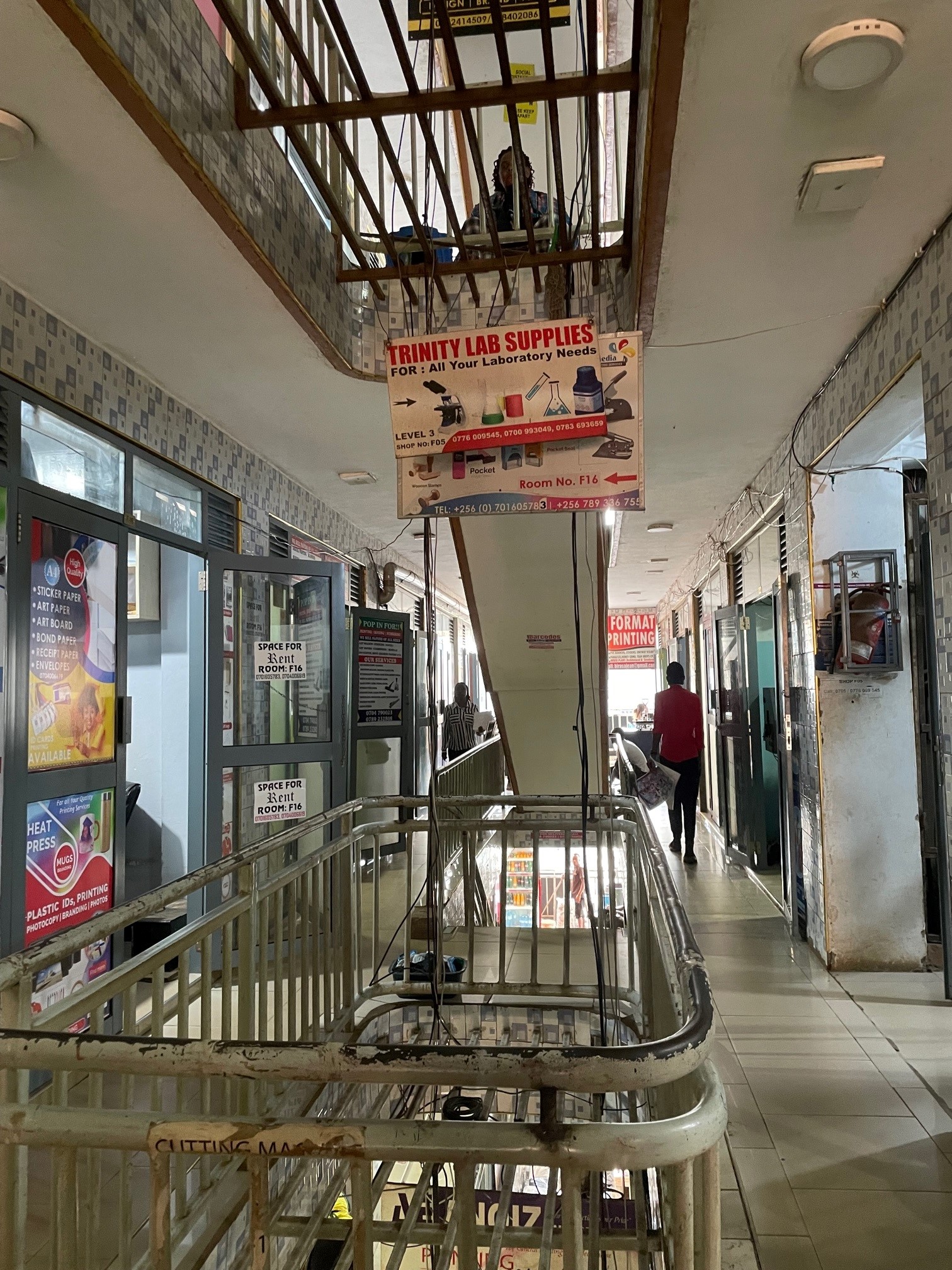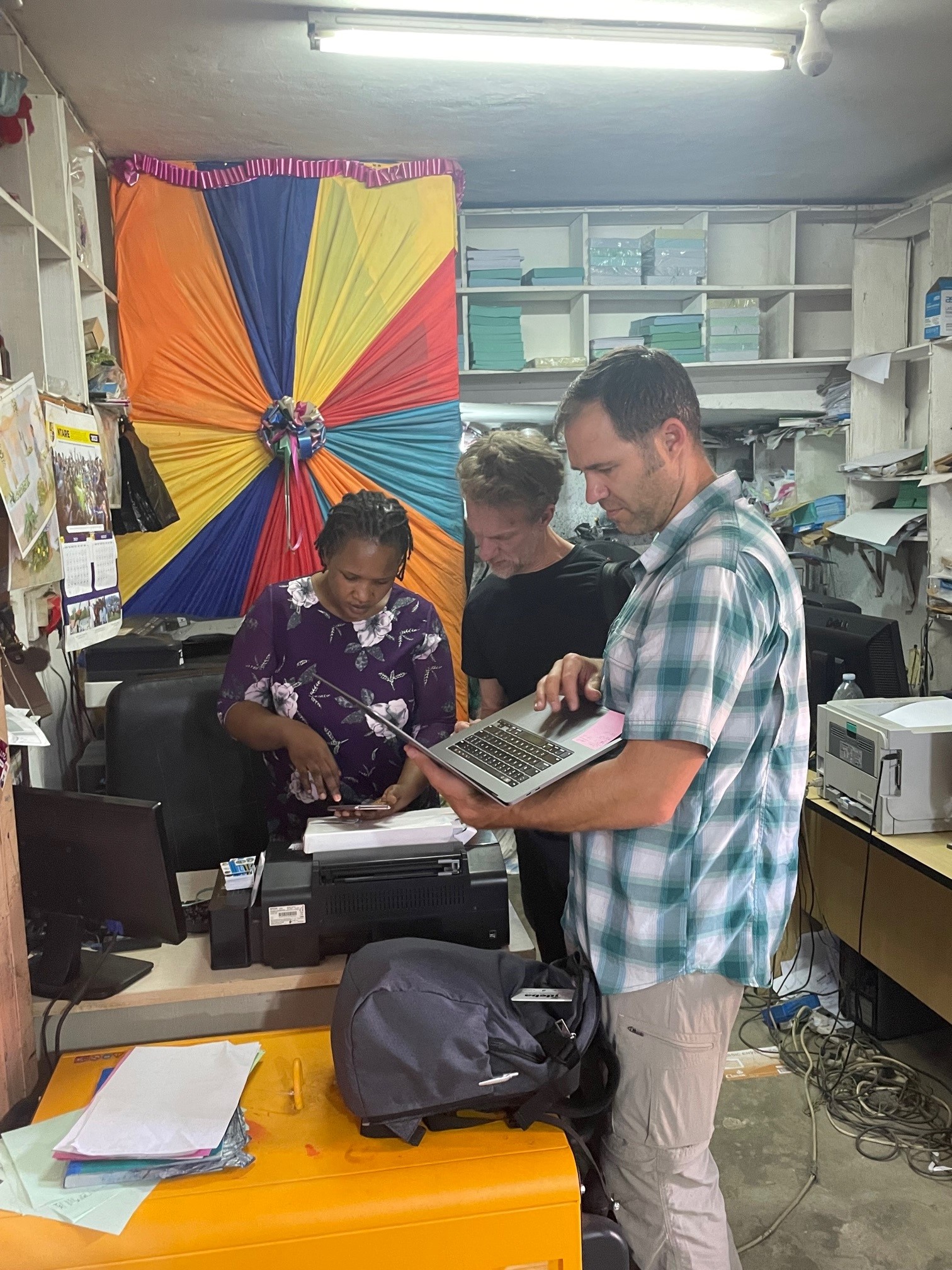 And check out the Marindi Crafts website at www.marindicrafts.ug. We're thrilled to be providing start-up capital for the business, along with a long-term partner. And @quinnjackson is going to be working with a team at the University of Virginia to arrange micro-loans for Ali and James, as part of an ongoing commitment to their success.
A huge thank you to the Ideba team, friends, and clients – many of whom donated in support of our efforts. You know who you are, and we couldn't have done it without you! THANK YOU!
David Sly, Dan Rosen, Aaron Baldwin & Quinn Jackson
https://idebamarketing.com/wp-content/uploads/2023/08/Office-Supplies-e1690986612965.jpg
1073
1512
Jenna Whelan
https://idebamarketing.com/wp-content/uploads/2022/10/Ideba-logo-new-130x53-1.png
Jenna Whelan
2023-08-02 07:31:45
2023-08-02 07:35:12
It's all about the people.