Video can tell your story—just not all of it
Clients sometimes have outsized hopes for video. That's understandable. Because video represents a significant expense, clients want to get the most out of it.  They also see the enormous potential every day as they fall down a YouTube rabbit hole after chasing a piece of video clickbait.
Fortunately, statistics support the value of video.  A recent blog on Huffington Post stated:
"…studies show that using the word "Video" in the subject line of an email can increase open rates by 19 percent, click-through rates by 65 percent and reduce un-subscribers by 26 percent. According to Twitter, videos and photos get the most retweets."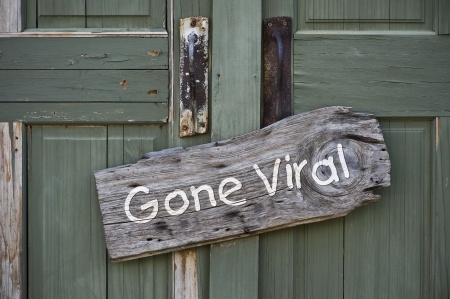 Video can work wonders, but just like any other content, expecting it to "sell off the page," or go viral, or single-handedly do the work of a well-planned go-to-market campaign will probably end in tears.  Customer-facing video works best when it is both focused, and specific.  Let it highlight a previously unavailable capability, establish your value proposition, or clarify the features and benefits of a particular product set.
Don't try to make a single video fulfill all three (or more) functions. Keep it simple and laser-focused on your point. I've had clients and even agency personnel try to cram more in a video by using titles to add additional information.  Unfortunately, these titles tend to appear as unrelated voice-over is spoken, which results in customers trying to read your text message and simultaneously absorb a different spoken message.  Result?  They retain neither.
Don't try to make a single video fulfill a multiplicity of functions. Every sentence of voice-over should add to the focused story you're telling your customer; every image should push the story forward.
One of the biggest mistakes in video marketing is trying to make your video do too much.  Video is not a replacement for other marketing tools. It's just another arrow in your quiver.
– Leonce Gaiter, Vice President of Content & Strategy
https://idebamarketing.com/wp-content/uploads/2016/08/22973541_s.jpg
299
450
Jenna Whelan
https://idebamarketing.com/wp-content/uploads/2016/03/IDEBA_LOGO_125x49.png
Jenna Whelan
2016-08-11 06:27:20
2016-09-09 10:14:40
Video can tell your story—just not all of it