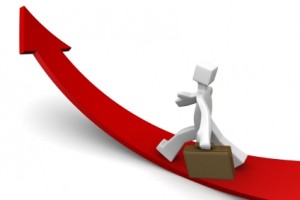 Business managers around the globe will tell you that an employee's achievements are as important as the company's. Clients want to know that the people handling their projects are in line with the company's experience and expertise. That is why keeping one's professional resume or portfolio current is important even if they are not actively seeking a new job. A talented staff is often the reason that clients agree to partner up with various vendors, firms, or third party representatives. Businesses like to feel a sense of familiarity with their agencies before they engage with them and the best way to do that is to learn about the employees that work there – believe me, perspective clients are known to keenly research their vendor's employees to find out more about the organization as a whole.
My advice to new employees is to update their resume accordingly every time they gain a new professional skill or are bestowed a new qualification at their job. A worker who is just starting their career might be updating their resume every two or three months. It is worth it to keep track and have this information readily available and in presentable form.
Even if an employee feels that he or she won't need the resume as a job-searching tools, they should still make an effort of keeping track of their accomplishments. It makes them look good in the eye of the client and it makes the company look good because it shows that they promote and train their employees to consistently find success while taking on new challenges.
Learn more about Ideba's employees by going to www.idebamarketing.com and clicking on the LinkedIn icon next to their name. Then, let us know how you decide when it is time to update your resume or portfolio by leaving a comment below.
-Lee Sumner, Research Analyst
https://idebamarketing.com/wp-content/uploads/2016/03/IDEBA_LOGO_125x49.png
0
0
Aaron B
https://idebamarketing.com/wp-content/uploads/2016/03/IDEBA_LOGO_125x49.png
Aaron B
2013-04-29 22:51:51
2013-04-29 22:51:51
Keep Your Resume Hot Off The Press