Jack of All Trades and Master of None?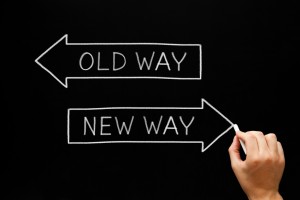 Things change as time goes by. Preferences, technologies, skillsets, and passions all evolve – so of course, businesses must also change. One company we've seen evolve over time is Starbucks. Initially a Seattle-based artisanal coffee bean roaster and retailer, the company has expanded exponentially over the years into both new markets and new products. In 1999, they experimented with 'eateries' that were eventually converted to cafés. In 2008, they brought in the Clover brewing system to offer patrons "fresh-pressed" coffee. And in more recent months, Starbucks has replaced some pastries with baked goods made from recipes from La Boulange, a San Francisco bakery. Many progressions (and a few regressions) later, Starbucks now offers a wide range of beverages, food items and merchandise in over 21,000 stores. But the evolution doesn't end…
As some of you may have noticed, Starbucks is now attempting to break the mold of its coffee house definition to become a food destination. The pilot project, which they're calling 'Starbucks Evenings,' will offer customers a menu of wine, beer, and small plate items like olives and nuts, and hot foods like gourmet mac 'n' cheese. It's an effort to increase sales throughout the day, which have typically weighed heavier in the caffeine-fueled mornings.
While we don't yet know how Starbucks' most recent evolution will fare, we can assume the multi-billion dollar business will come out just fine. But how do organizations (and/or professionals) decide how they should evolve, and how much to evolve? Is it better to stay true to your core and stick to what you know you're good at? By staying highly specialized, a company can develop high level expertise, and build credibility within a market or even a niche. This would seem to be the safe route. But if you branch out into different areas, take risks and change trajectories, then perhaps you can expand your market, offer customers more value, and drive higher revenues by meeting a wider variety of needs. 
I don't think there's a right or wrong answer, each strategy has its pros and cons and each organization faces unique dynamics. In my personal opinion, Starbucks has reached a point where they are the very best at what they do, and I am somewhat doubtful as they drift away from their core offering. I am interested to hear what you think about Starbucks' evolution, how it compares to the evolution of your business and whether you prefer tried and true or something new?
– Courtney Jawl, Regional Lead
https://idebamarketing.com/wp-content/uploads/2016/03/IDEBA_LOGO_125x49.png
0
0
Aaron B
https://idebamarketing.com/wp-content/uploads/2016/03/IDEBA_LOGO_125x49.png
Aaron B
2015-02-10 00:58:58
2015-02-10 00:58:58
Jack of All Trades and Master of None?