Discovering the Guilty Pleasures of the Telenovela
I'm familiar with some of the hallmarks of what's been called our current "golden age" of television.  Shows like The Sopranos, The Wire, (the early seasons of) Six Feet Under, Game of Thrones, the Good Wife, proved that long-form TV had supplanted movies as the home of great acting, excellent dramatic writing, and narrative invention.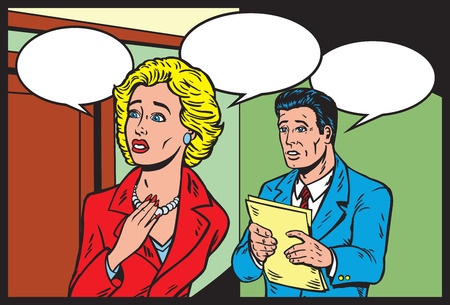 However, nothing prepared me for the sheer outrageousness of a Spanish telenovela on Netflix called "El Internado."  It takes place in a high end boarding school and includes secret identities, an escapee from a mental institution, kidnappings and imprisonments, Bond-like spy hijinks, hidden catacombs, teachers having sex with minors, a girl who sees ghosts, a boy who dreams the future, and a deformed "gnome" who lives in a cave who is the secret brother of the school principal who's married to a teacher but having an affair with his best friend, and who's completely ignorant of the fact that the gnome is the brother she thought had died decades ago.
Get it?
The sheer outrageousness of the thing is breathtaking.  They chuck the kitchen sink at the story and then hurl a chunk of wall in after it. Logic be damned.  Or rather, the thing has its own logic so divorced from our world that it's both ridiculous and exhilarating. The plot moves at a breakneck pace reminiscent of frenetic silent films, characters practically bouncing off the walls, and if they run into a dead end, the show just kills someone off, introduces a 3-legged chicken and heads in a new direction laughing its head off.
It's Magic Realism for lowbrows.  I can't recommend it highly enough.
-Leonce Gaiter,  Vice President, Content & Strategy
https://idebamarketing.com/wp-content/uploads/2016/06/3529245_s.jpg
305
450
Jenna Whelan
https://idebamarketing.com/wp-content/uploads/2016/03/IDEBA_LOGO_125x49.png
Jenna Whelan
2016-06-09 09:14:48
2016-06-09 09:56:25
Discovering the Guilty Pleasures of the Telenovela