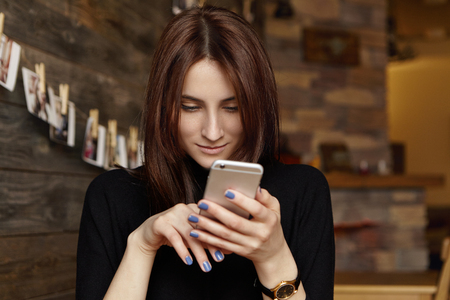 Marketing campaigns for product or services that use celebrity testimonials or endorsements are nothing new to consumers, the beast that is social media has morphed this concept into an entirely new animal. In the beginning, it was mainly celebrity accounts that garnered the most attention measured by likes and followers. Now, it appears anyone can achieve quasi celebrity status through various social media platforms. Many individual accounts are reaching hundreds of thousands of people, which has created a huge new stream for marketers to leverage. People previously dubbed bloggers started promoting products on their various online platforms, and the social media "influencer" was born. Influencers present a combination of the celebrity endorsement and product testimonials, as their posts often describe why they recommend the product to their followers, but they are more relatable than traditional celebrities.
In the early days, many influencers would promote products in exchange for free goods, for some, it has now become a lucrative business. Top influencers can earn upwards of $150,000 per post, while "micro-influencers" with 100,000 Instagram followers can earn a respectable $5,000 for a partnership post. (Read more eye-watering statistics here and here.) The turning point came in 2016 when advertising standards boards began reining in influencers by requiring them to be explicit about whether or not they were being paid to promote a given product or service. This opened the eyes of many consumers, learning that their favourite accounts were rife with sponsored posts. Could they continue to trust the opinion of these influencers? It would appear not. Between 2016 and 2017, the percentage of people who gave bloggers or influencers as a source of information about a product, service, or brand a high score in trustworthiness dropped 5%, down to just 29%. Some researchers speculate that the appearance of tags such as #ad or #sponsorship could be responsible for the decline.
Before the new rules were imposed, consumers could turn a blind eye and believe their favourite social media influencers were promoting these products, services, or brands because of their own personal experiences. Now, consumers are trying to decide if they can still trust that they are reading honest opinion, or thinly disguised advertising. More confusing still, some influencers still don't always disclose if there is any material connection that could skew their objectivity, leaving some influencers perceived as more authentic, when in reality, they are providing the least amount of transparency to their audience. How can consumers know who to trust?
The question is, are marketing campaigns involving social media influencers as effective as they once were? Or, are consumers beginning to view them the same way they do paid-actor testimonials in TV commercials?
Let us know what you think on Twitter or LinkedIn.
—Perri Read, Junior Consultant
https://idebamarketing.com/wp-content/uploads/2017/07/74225718_s.jpg
300
450
Jenna Whelan
https://idebamarketing.com/wp-content/uploads/2016/03/IDEBA_LOGO_125x49.png
Jenna Whelan
2017-07-18 10:03:30
2017-07-20 10:04:57
Can Consumers Trust a #ad?