Brand Building: Research First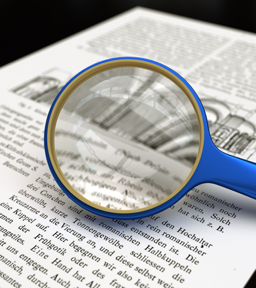 Great branding is the most direct and powerful way for your company to tell the world who you are and what you stand for. But how do you filter all your creative design options to both please the client and reach consensus within your team?
Even at the brand brainstorming stage, I work according to some basic principles: Keep it simple; make it communicate, not decorate; and consider how the design will work in static, motion, and all the various interfaces. But there's a crucial step before that. The best brand design decisions build on research first.
It's like brand archeology, and it begins with questions like:
What do people need that you can provide?
What's your backstory?
What don't people know about your company?
What does your brand stand for?
What's your ambition for your brand?
And of course…
It pays to be inquisitive. Asking questions and digging into the research reveals overlooked or subconscious gems, sidesteps potential creative dead-ends, and points the way to each client's unique creative identity. Luckily, at Ideba, we have a whole dedicated research team who work in tandem with creative to deliver the branding goods.
What are some of your creative strategies for developing your brand? Let us know on Twitter and LinkedIn.
—Dan Rosen, Art Director
https://idebamarketing.com/wp-content/uploads/2017/03/magnifying_glass.png
288
256
Aaron B
https://idebamarketing.com/wp-content/uploads/2016/03/IDEBA_LOGO_125x49.png
Aaron B
2017-03-28 13:03:05
2017-03-28 13:03:05
Brand Building: Research First