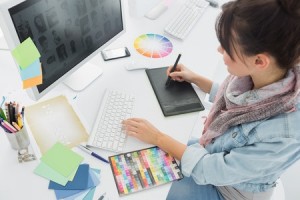 It's March, which for sports loving Americans means that the NCAA basketball tournament is here. Fast Company decided to play on the tournament bracket idea by creating brackets for the Most Overrated Designs in the categories of graphic design, product design, interface design, and architecture. The blog posts (I hesitate to call them articles due to their brevity) provide a sentence or two about each design/trend and readers will be able to vote on the bracket and help determine the Most Overrated Design for each category.
It was particularly interesting for me to read through the list of items in the graphic design category. Included are both Helvetica and infographics (check out the article for the full list). I find both of these selections interesting as they are not new trends, but both have lately risen in prominence/exposure. Helvetica saw increased exposure through the film of the same name and infographics have become an incredibly popular marketing tool on the web in the past 5+ years.
I find myself disagreeing with the most overrated designations for these two. It seems to me that viewer fatigue through overexposure might be more accurate. Additionally, this fatigue may only apply to people in the industry. I'm not convinced that most clients are tired of seeing Helvetica (or could identify it) or that people are tired of looking at infographics (based on the fact that many of my friend's ask "What's an infographic?" when I talk about my work).
This is not to say that I don't sometimes get tired of seeing Helvetica or infographics; however, they are still useful and important. I do believe that for those of us in the industry it is important to find new and creative solutions and not rely too heavily on what has worked in the past or on the new popular trend. Great design needs to have one foot in the past while striding towards the future.
What design trends do you think are overrated (or overused)? Leave a comment and let us know.
—Aaron Baldwin, Designer
https://idebamarketing.com/wp-content/uploads/2016/03/IDEBA_LOGO_125x49.png
0
0
Aaron B
https://idebamarketing.com/wp-content/uploads/2016/03/IDEBA_LOGO_125x49.png
Aaron B
2015-03-16 23:37:18
2015-03-16 23:37:18
Are These Design Trends Truly Overrated?